MetOcean Solutions has recently operationalised a high resolution hydrodynamic forecast model that allows simultaneous simulation of waves, currents and their interaction for Port Phillip Bay, Australia.
This new capability was developed as part of a larger project funded by the Australian Cooperative Research Centres Projects initiative. The project, a partnership between OMC International, Pivot Maritime International, University of Melbourne and MetOcean Solutions will provide an integrated modelling system for predicting under-keel clearance to support port and shipping services in tidal inlets.
"This project was conceived through an industry-research partnership and has leveraged the technical expertise in all partners," says MetOcean Solutions' Development Manager Dr Tom Durrant. "By bringing cross-sector experience, it is possible to develop science value-added solutions designed to increase safety and assist informed decisions at sea."
In this particular project, the circulation model (SCHISM) is coupled with an upgraded wave physics implemented in the Wind Wave Model (WWM-III). The 'improved WWM-III' combined with the state-of-the-art unstructured hydrodynamic model SCHISM develops a forecast model capable of simultaneous simulation of waves, currents and their interaction.
"This is of great importance in this part of the world," says MetOcean Solutions' physical oceanographer Phellipe Couto.
"Port Phillip Heads, connecting Port Phillip Bay and Bass Strait is a notorious stretch of water that has claimed many ships and lives. Strong tidal currents interacting with waves combine to create significant challenges to ship navigation. Explicit accounting of this interaction, combined with unstructured model grids allowing the complex features of the main channels to be resolved at much higher resolution than previously, offer significant improvements in our ability to accurately forecast both waves and currents in the heads.
"Working closely with the University of Melbourne has provided a great opportunity to rapidly transition cutting edge science into operational systems."
The operational high resolution hydrodynamic forecast model developed will provide input into the under keel clearance system operated by OMC international, strengthening the offerings available through the Metocean Solutions and OMC partnership (find more information here).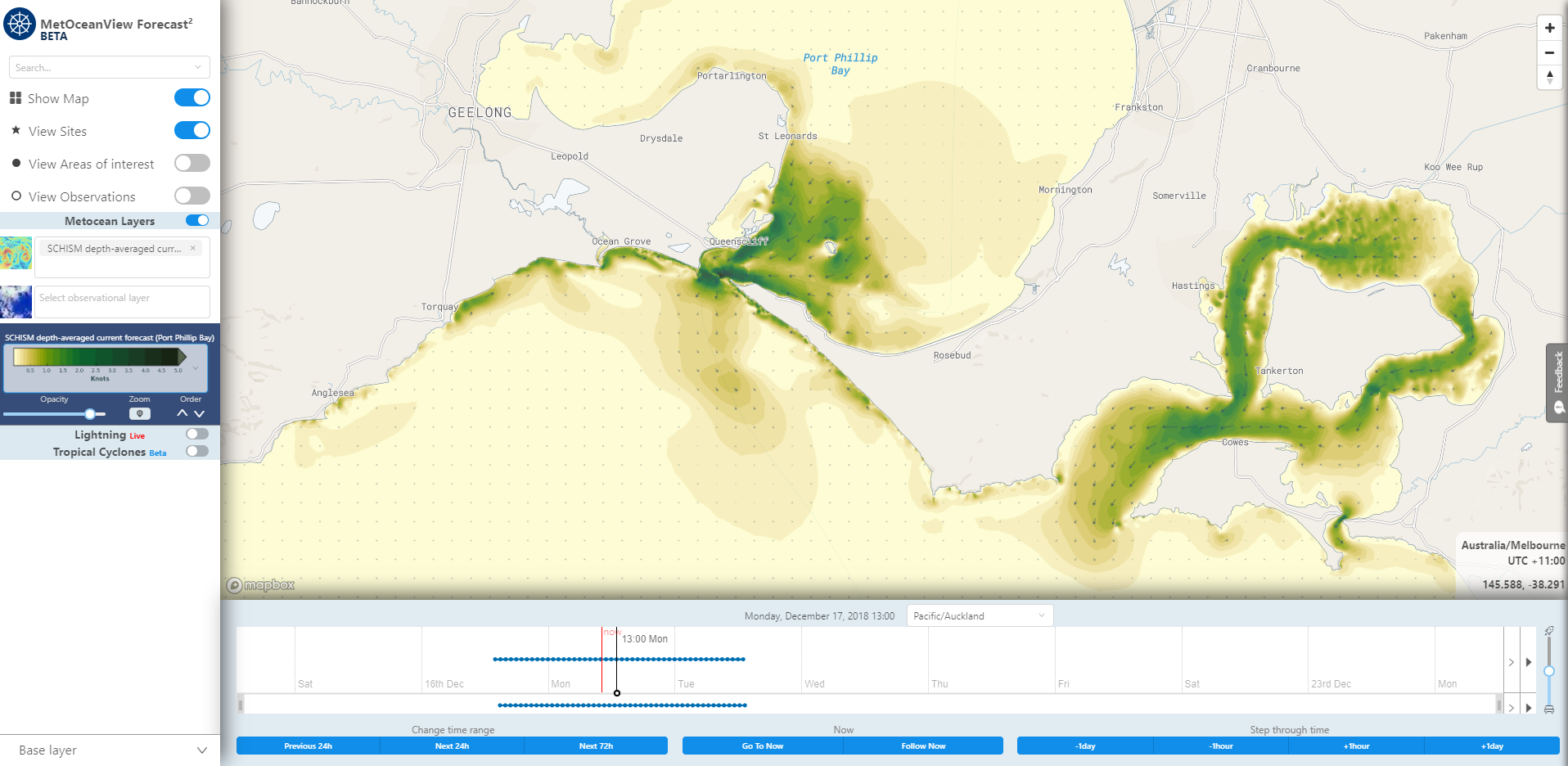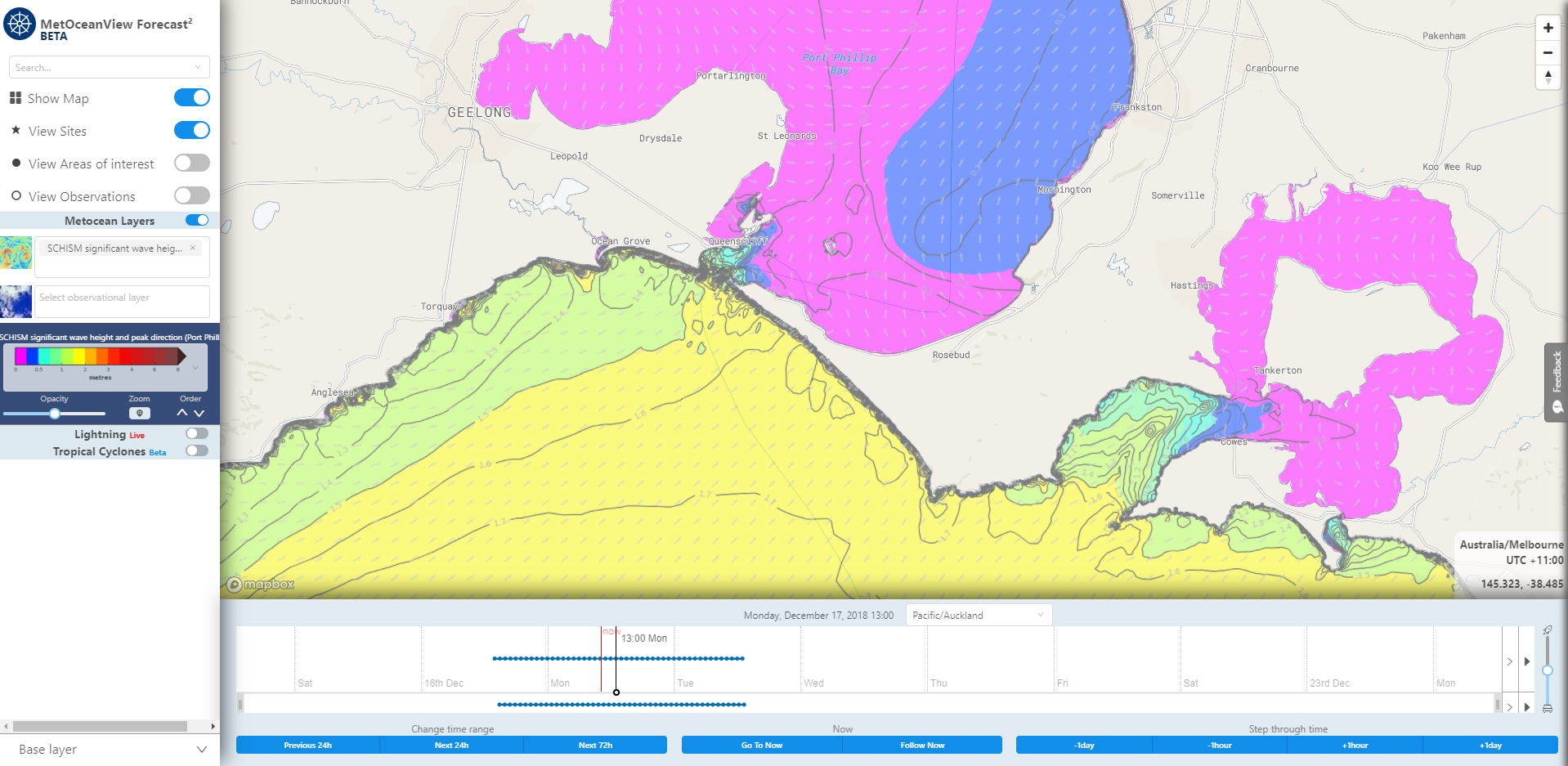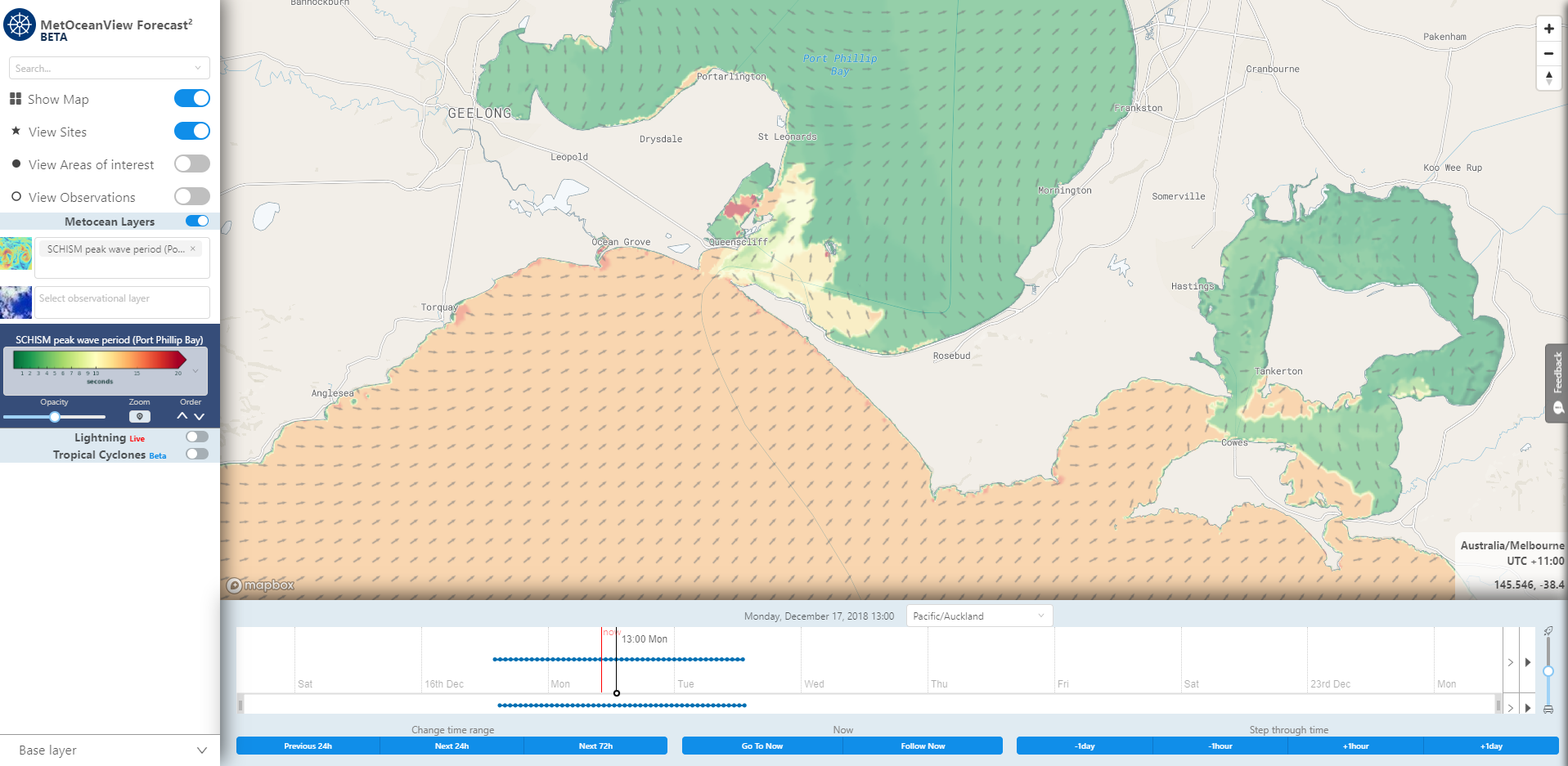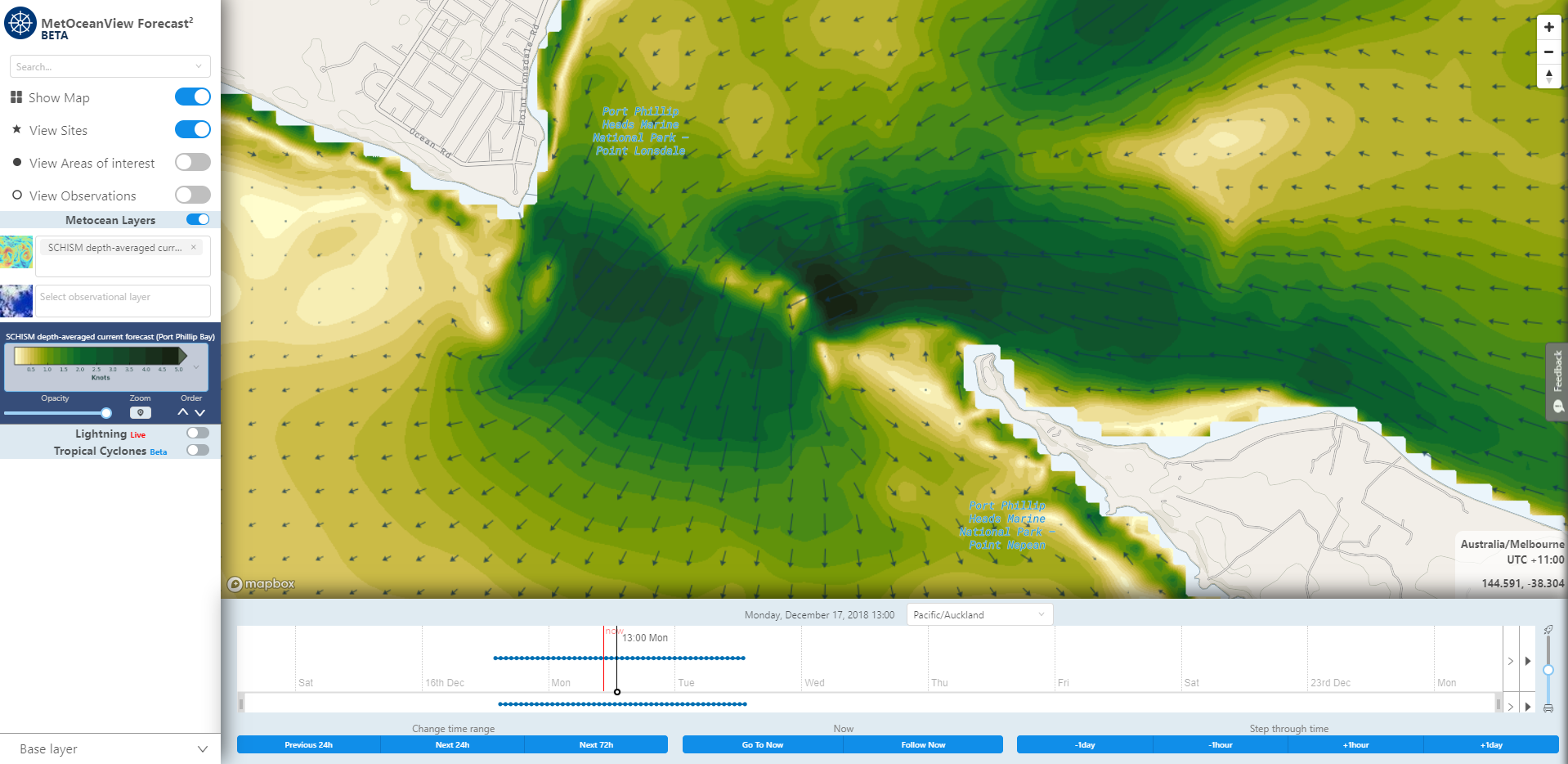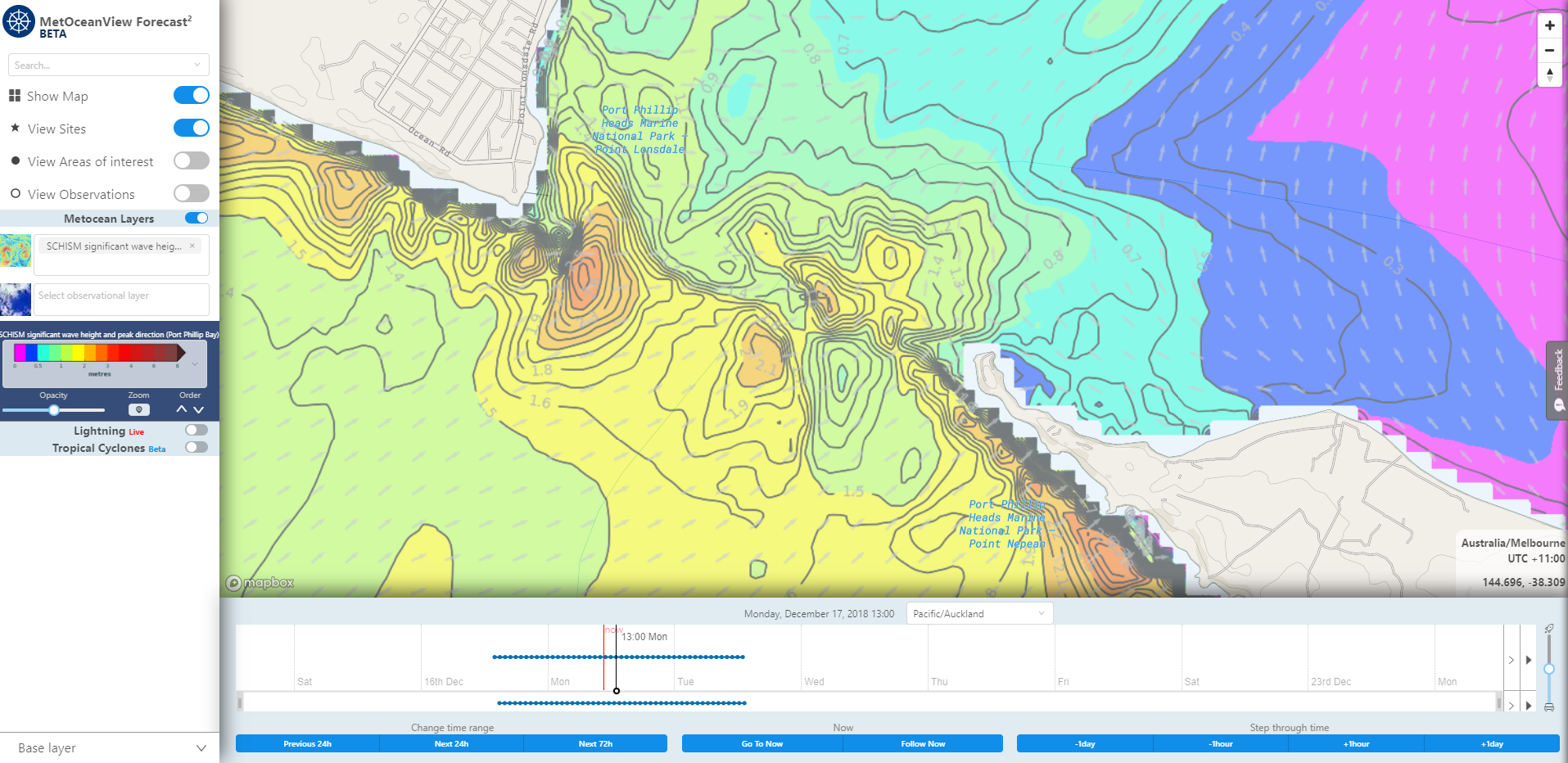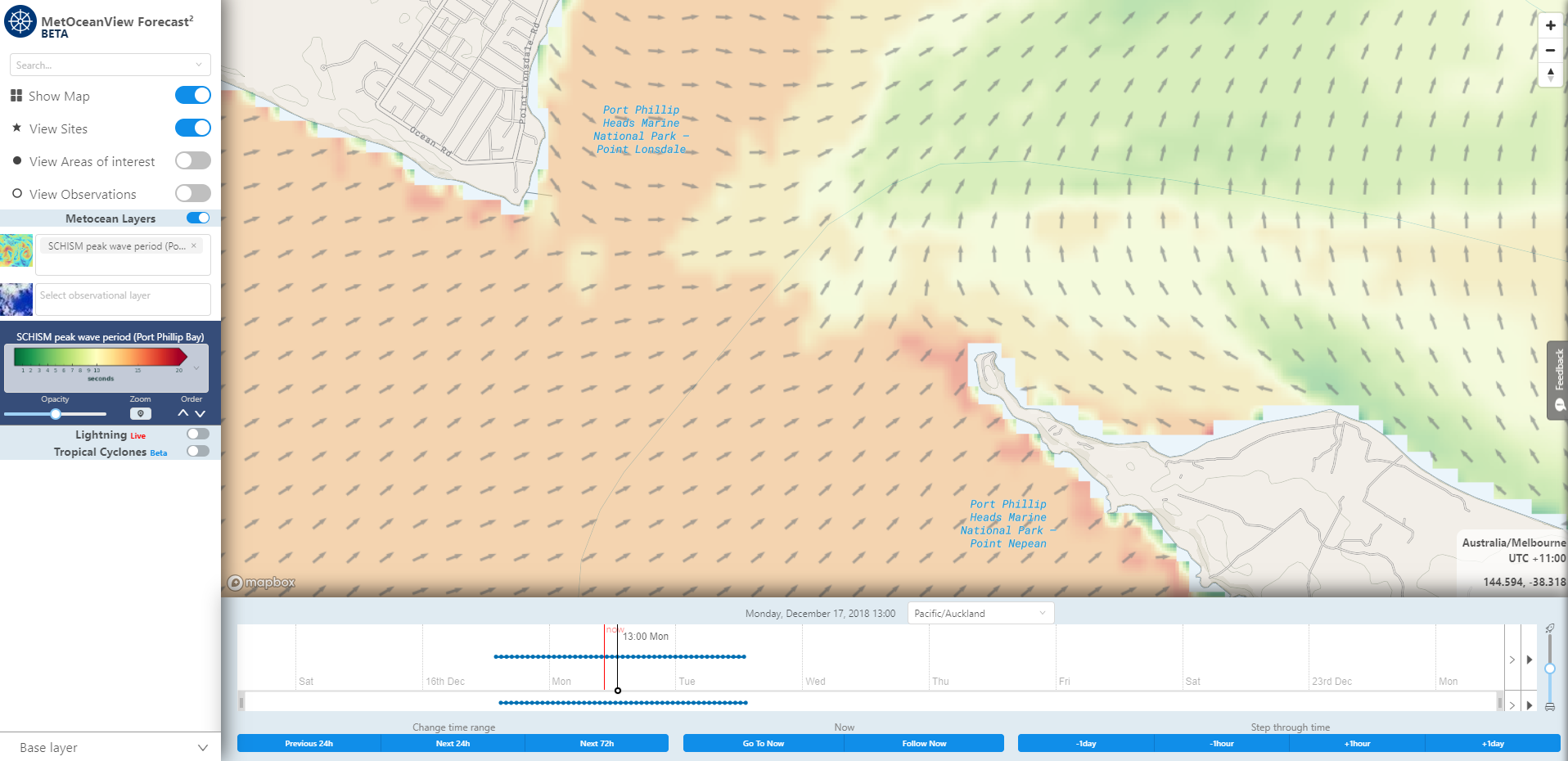 Operational SCHISM is MetOcean Solutions' powerful new capability in high resolution coastal hydrodynamics, improving forecast by well representing complex nearshore bathymetries. The forecast model was also operationalised for Tasman and Golden Bay, New Zealand. Click here for more information.
The SCHISM model for Port Phillip Bay is freely available at MetOceanView.
For more information visit www.metoceanview.com or contact us at enquiries@metocean.co.nz